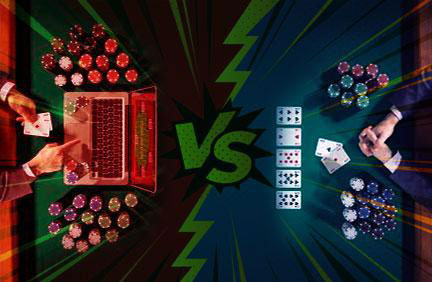 The confrontation between online vs offline poker players has been observed for a long time - many players simply do not understand how to play poker over the Internet. Others, on the other hand, see no problem with this kind of game. In this article, we will look at the main advantages of playing online and offline, in order to figure out which of the players is right.
What are the advantages of playing over the Internet?

First, let's highlight the benefits of playing online:
You don't need to go anywhere to start the game... Obviously, playing poker with friends or at the casino will not always work. But on the Internet, card battles take place permanently;
You can constantly earn... You have the opportunity to make poker the main way to make money. Poker becomes work if you play it at least 6-8 hours a day. Obviously, this is best done on the internet;
Bonuses and promotions in rooms... Now there are many sites on the network that are competing for new players. They try to attract users through bonuses and promotions. And you can get money or tournament tickets as a gift;
In the game, mathematical calculation has more influence.... Since you are playing online, it will be difficult for players to "read" your mood, emotions, state. And your ability to count and play only a certain range of hands will have a greater profit value;
Can be played anywhere... Now top sites offer the game through mobile applications... You can enter the room at any time and enjoy the card game, winning money;
Availability... You will be able to play poker online even in countries where gambling is prohibited. There are now many easy ways to bypass site blocking.
What are the advantages of live poker?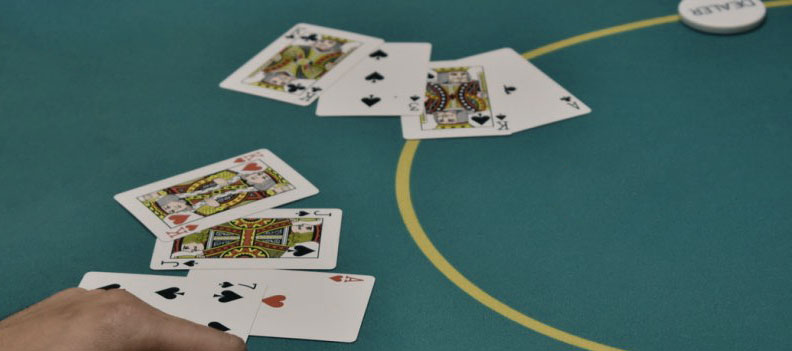 Lively atmosphere... If you play at a table with real people, there will be many times more impressions. The game will become more interesting and exciting, because you will need to turn on with all of you to win;
There is an opportunity to read opponents... This will help you develop your reading skills and distinguish when they are bluffing and when they are not. You can even pick up more subtle signals: what is the opponent feeling? What condition is he in? Tense, relaxed? Sure or not? The game will be filled with life;
Community... Yes, by constantly meeting with poker players, you will enter a community of people passionate about one thing. And it will help you motivate to keep playing and level up;
Unloading from computer... Still, playing at the table with real people is not as stressful than constantly looking at the monitor. You will be able to relax, drink a couple of scotches and get real pleasure from poker;
Preparing for live tournaments... The largest competitions in the world are held offline. This means that you will already be preparing for them by playing in the casino.
But keep in mind that casinos in Russia are illegal - so you will hardly be able to play cards freely in official establishments. You can still get together with friends - but it will be amateur poker and nothing more.
What should you choose?
We recommend not choosing anything. Feel free to combine the two types of poker for more fun in the game. If you are not in the mood to leave the house, you can go to top rooms and play there. And if you want live communication and drive the game - take your wallet with you and move to the nearest casino.
So you will have freedom from any restrictions. And the confrontation online vs offline will cease to be confrontation!