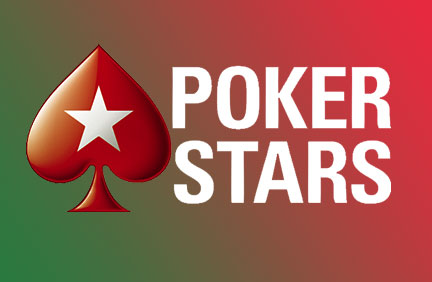 Players from all over the world have been able to play for real money at PokerStars since 2004. Today this poker room controls about 70% of the entire online poker market and with good reason. In this review, we will consider some of the key features and benefits of PokerStars that are available to all users of this famous poker room.
Traffic
In fact, there are as many players playing at the same time on PokerStars as in all other poker rooms combined. Today this figure reaches approximately 200,000 online poker players, and this is an unattainable figure for all other sites.
The huge number of players online is a great advantage, as users have the opportunity to join any table or tournament at any time and be confident that the game will actually take place.
Tournament activity on PokerStars is quite high, and the climax is reached at the end of the week with the most famous tournament events such as Saturday Micro, Sunday Storm and Sunday Million.
Cash tables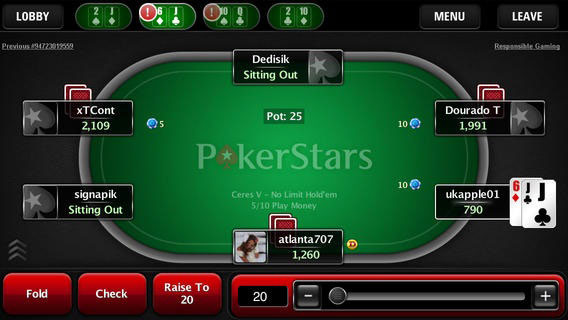 Cash tables, also often called "ring games", are a poker game in which a poker player can take a certain amount of money at the table in accordance with the table limit. This buy-in is calculated in chips, which means that players can simply constantly buy more chips up to the maximum table limit, as long as their bankroll allows it.
So, if you play at a table with $0.05 / $0.10 stakes, then the standard amount of money that you can take at the table - from $5 to $10 - is up to 100 big blinds. However, PokerStars has cash tables in a variety of formats, including CAP, which allows a 20 BB buy-in (no more and no less), DEEP tables with 100-250 BB buy-ins and other formats. that will satisfy the needs of any player.
There is no other poker room with a variety of cash tables like PokerStars. You can join the game with rates from $0.01 / $0.02 to $200 / $400 and you won't have to wait long for your opponents.
Tournaments
The format of tournaments differs from ring games in that there you pay a one-time payment for participation in the tournament and get a stack of about 1500 chips (if at the cash table the cost of one chip is calculated in real money, then in tournaments the chips have no declared value), and in the future, you cannot buy any number of chips (except for tournaments with rebuys, but there is also a limit on the number of chips that you can buy). If you lose your stack, you are immediately eliminated from the tournament and can no longer continue playing.
Tournaments on PokerStars are also quite varied: Sit & Go, Spin & Go, Knockout tournaments, Shootouts, Time Limit tournaments, standard multi-table and rebuy tournaments, and many other formats. Buy-ins are also very affordable - starting at $0.02 and going up to $215 (in some special events, the buy-in may exceed $2000).
PokerStars is also home to a variety of poker communities that host their own branded tournaments. At stars you can play in many of these competitions and compete for real money in freerolls, even if they are password protected - it is very easy to find valid passwords for such tournaments on the Internet.
Deposits and Cashouts
Depositing and withdrawing money from PokerStars is quite simple. The poker room supports a wide variety of deposit and withdrawal methods to suit all players.
To manage funds, you can use both the desktop cashier and the cashier in mobile applicationwhich is also very convenient.
Support service
Unfortunately PokerStars does not have an online support chat for players. Nevertheless, the poker room has an excellent e-mail support department, which very quickly provides answers to the requests of the poker room users.
PokerStars is definitely one of the best poker rooms in the world. And if you want to experience the world of online poker and see it in all its glory, then we definitely recommend that you start playing for real money at PokerStars.