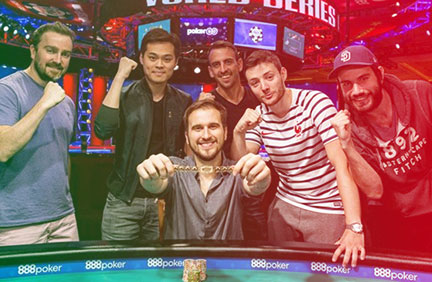 A person with such a telling name and surname, life is undoubtedly not boring - especially if he also plays poker, and even at this level. And although the second place in PokerStars Players' Championship Far from being the only achievement of Julien Martini in the game, he considers his most important success today not earnings and awards, but something else.
During his career, Martini has already amassed more than $ 4 million, although a year ago this figure barely exceeded one hundred and fifty thousand. Just last spring Martini won in a row World Series of Poker in Omaha in the Hi-Lo category, having received, among other things, a champion bracelet, and a tournament called Bellagio as part of the World Poker Tour.
In addition, Julien entered the TOP-3 of the leaderboard of another WSOP tournament - Razz Championshipand also scored a similar achievement at the European Poker Tour National. Further more, and Julien three times in a row becomes the winner already in Monte Carlo, where the next stage of the EPT took place.
Martini is not going to stop at what he has achieved, and so he becomes a runner-up at a Caribbean party Pokerstars called PSPC. He has a flush, his opponent, Ramon Colilas, a full house ... Yes, such a dramatic ending will be remembered for a long time!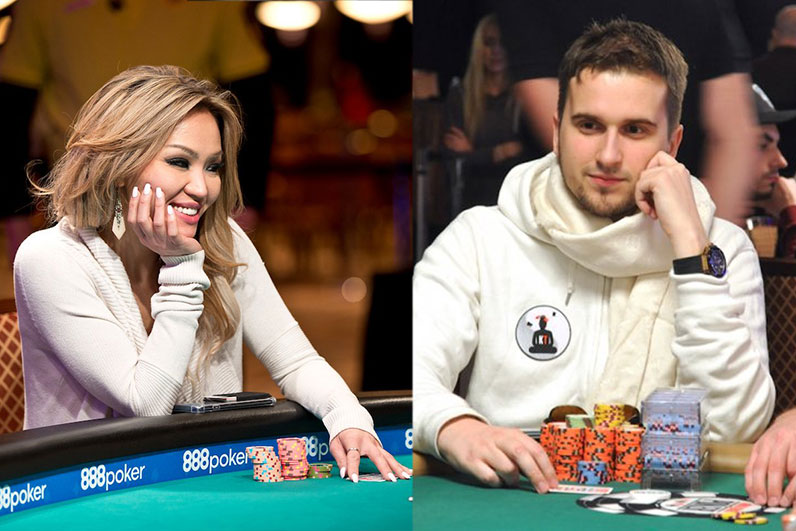 And yet, this success, according to Julien himself, is nothing in comparison with the gold bracelet and one more moment not related to poker, but directly related to it. The fact is that in Seattle, where the tournament was held, which brought him victory and the championship decoration, there was one player, more precisely, there was one ... In general, for about a year Julien Martini has been an official partner Keith Hoang and considers her the greatest prize of his whole life - a true Frenchman!
By the way, Martini's nationality haunts some of his opponents, who are trying in every possible way to suppress the lucky man who has jumped out of the snuffbox. His fellow countrymen have an incomprehensible envy of him, which greatly complicates the existence of Julien, who, having made more than three million dollars in the PokerStars Players' Championship alone, could be selective about the tournaments.
However, the player himself thinks differently. He believes that success in the game can only be achieved by constantly working on oneself and improving playing skills. Therefore, he stoically tolerates the rejection of the French branch of the poker community and plays with pleasure in other tournaments, for example, the same European Poker Tourwhere he is treated with due respect.