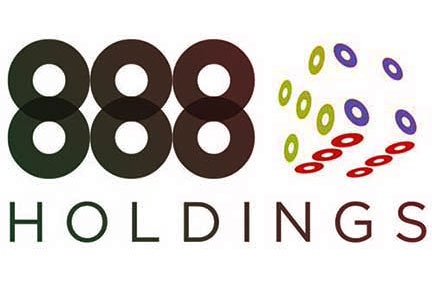 To be precise, 888poker's bad luck streak lasts much longer than six months. Already the beginning of 2017 has clearly demonstrated that hard times await the room - the tightening of legislation regulating the gambling business, first in Australia, from where the Eights had to leave altogether, and then in European countries, entailed considerable losses both in terms of finance and target audience.

And then the competitors have become more active. PartyPoker, for example, has run an aggressive advertising campaign to attracting new playerstopping it with two major live events in the Bahamas and the UK, as well as a massive PowerFest in online poker. PokerStars was no less active, traditionally holding grand tournaments and championships with huge prizes.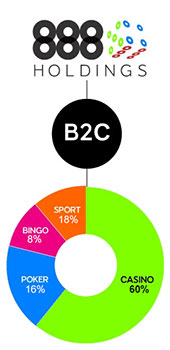 In general, 888 Holdings had a hard time: the financial result of 2017 became worse - only in poker, the profit decreased by almost 8% (and this is for the whole year, because in the second half of the year the decline was 16%). Surprisingly, the top management of the Eights did not draw any conclusions from what is happening, nor from the fact that the trend has been observed since 2014, and this has not slowed down to affect the results.
In the first six months of this year, poker brought the holding only $ 30.6 million, or almost a third less compared to the same period in the decadent 2017. This was the worst balance in all six-month periods since 2010, and if you compare the prize pools of, say, the XL Eclipse series that took place in the corresponding years, the problem is visible to the naked eye.

The last straw was the recent World Cup - or rather, not the championship itself, but the unfulfilled hopes of 888 Holdings on sports betting. The results were so disappointing that 888 did not comment on them, limiting themselves to two or three phrases like "it's over, well, it's over."

Against the background of all this, the poker room that has slipped to seventh place (it got there in September after hacker attacks - the Eights' techniques were able to repel them, but the time for the subsequent recovery was lost) has a rather pale appearance. Even the optimistic reports about the rise in casino and sweepstakes revenues - by $ 14 and $ 3 million, respectively - are somehow not impressive. Hopefully, the losing streak will end soon, and 888 Holdings will regain its former positions and regain its reputation as a leading gaming operator.