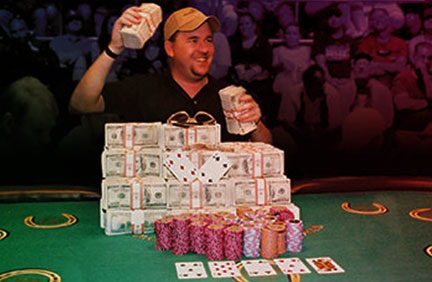 At the time, legendary poker player Chris Moneymaker won the Main Event at the 2003 WSOP, setting an example and motivation for many other poker players. Moreover, in many ways, the very tactics of his game were remarkable, which made his victory even more memorable.
Many of those who have ever participated in the final WSOP, were some of the best poker players in the world, and some of them are still considered big stars. But it is even more interesting to find out how things are with those participants who were opponents of Moneymaker in that historical game?
Chris himself was invited to the all-star PokerStars team after the competition. In the next 15 years, he was able to win a total of about $ 1.2 million, and also launched his own tournament at platform "PokerStars".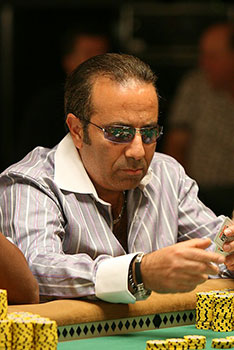 The person who was able to take second place in 2003 is called Sam Farha, and then he was able to earn 1,300,000 dollars and this amount is still his largest prize in one game. For the most part, he now spends most of his time on Pot Limit Omaha and No Limit Hold'em tournament competition. He has WSOP bracelets for 2006 and 2010.
Dan Harrington was in third place, and the following year he again managed to advance to the WSOP final, where he finished fourth. At the same time, for the second time, he earned one and a half million dollars, despite the fact that in 2003 he received two times less. Dan is now the author of a series of books that describe the various strategies that tournament players can use. In 2010, he got his own place in the World Poker Hall of Fame.
Fourth place went to Jason Lester, and after the WSOP 2003 he had a very successful three years: third place in the WPT Five Star World Poker Classic and a signature WSOP Limit Hold'em bracelet. Now Jason has already managed to make it to the WSOP final five times, and the last time he took his award was not so long ago - in 2017.
Tomer Benvenisti was on the fifth line in 2003. Unfortunately, in the future he failed to achieve new achievements in the poker world. Sometimes he participated in tournament competitions in the 2000s, but later he completely went into stand-up and devoted himself to this comedy genre.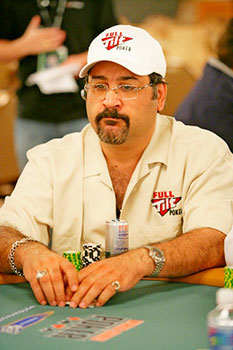 Amir Vahedi finished sixth at the 2003 WSOP, but after that he was able to continue to show good results. In total, for his further tournament competitions, he was able to win more than 3,000,000 dollars and even at one time managed to train the famous actor Ben Affleck to play poker. Vahedi died at the age of 48 in 2010.
The next runner-up, Yank Pug, also stopped appearing at the big poker games after the 2003 game. It is known that the last time he played in the tournament was in 2005, but after that his poker biography was cut short.
In 2005, David Gray, another finalist for that legendary game, managed to grab a brand new WSOP bracelet in gold. He later played a lot in high-stakes formats and appeared frequently in various poker programs on television, including After Dark and Superstars Poker.
In ninth place in 2003 was David Singer, and all of his next 15 years were very successful, since during this time he was able to get not only 2 branded WSOP bracelets, but also earned almost five million dollars from tournament competitions alone.