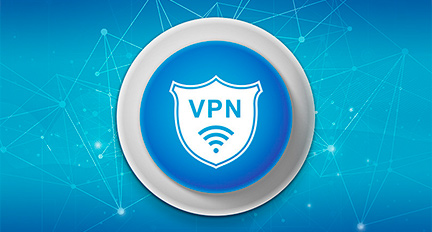 The selection of the top VPNs for poker is especially relevant for players who prefer European poker rooms for playing for money. If you don't like mirrors, then VPN is the only possible alternative to get access to the official resource. But there is a lot of competition among such programs, not every software option will allow you to get full access and start playing for money, and some of them have too high tariffs. We will tell you how to choose the best VPN and what criteria really high-quality software should meet.
Program selection options
To call a VPN client really high quality, it must meet certain characteristics, namely:
Large network of own servers: the larger, the higher the likelihood that you will connect to a server that is physically close to you. This is a guarantee of a constantly stable connection and minimal losses in data transfer speed.
Support for encryption of data transmission - for playing online poker, security comes first, through a VPN you will transfer your account information, so encryption is a must.
Possibility of anonymous search or at least minimal preservation of history.
Best rating
So, it's time to break down the list of the best and most popular VPN clients for accessing poker rooms.
Express VPN
The client has a fairly extensive network of servers - they are located in 94 countries and in the most popular US states. Data transmission is provided with 256-bit AES encryption. The client is governed by the laws of British Virginia, so you can use the client without registering and creating an account.
The application can be downloaded to a smartphone and a PC, sometimes it can be installed directly on the router to redirect all traffic at once.
The advantages of the client include a wide network of servers, the ability to use services anonymously, a high degree of encryption and work with all popular operating systems, support work without weekends and breaks.
But the client also has disadvantages - only three simultaneous connections are possible, but if you play yourself, then this will not be a particular drawback.
NordVPN
This client increases the number of concurrent connections to six, allowing you to use multiple of your devices simultaneously. The client has servers located in 60 states. You will have to pay for a subscription, but this can be done in cryptocurrency. Your history is not saved, and data is transferred using the 256-bit AES protocol.
The app is available for smartphones and PCs. On the other hand, during use, you will be able to select only a specific city of connection without being tied to any server.
CyberGhost
The servers are located in 50 states, the client has a built-in ad blocker and protection against attacks on servers. During connection, you can independently select a specific server to use. All data is transferred using 256-bit encryption and https protocol. The application is available for PCs and smartphones, you can configure traffic redirection directly on the router.
The client's advantages include first-class, high-quality servers with fast connections, low network ping and low load. All clients are very easy to use and install. But on the other hand, the client does not have settings for configuring the VPN itself, which can sometimes be a problem for most experienced users. In case of dissatisfaction with the services, you can return the money within 45 days. Here is a top VPN for poker that will allow you to get a stable connection and play without the risk of disconnection!