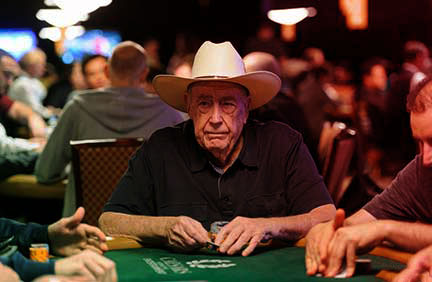 Legendary poker player Doyle Brunson, who at one time received the corporate nickname "Texas Dolly", is best known for being a professional poker player even before the game appeared in Vegas. He even had a whole team of players who later also became big poker stars: Amarillo Slim, Crandell Addington (Dandy), and even Sailor Roberts.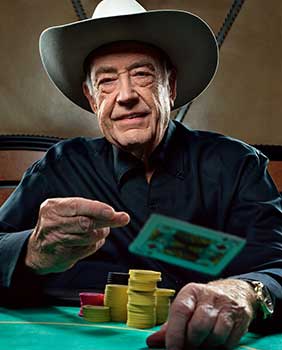 By the way, then the game of poker was associated not only with financial, but also with legal risks, as it was outlawed. This is why Brunson sometimes had to deal with the police, but it never ended with anything more than just ordinary fines, which, of course, did not stop the players from their favorite pastime. As a result, Doyle, in his own words, had a great poker career, which spans about fifty years. During this time, he managed to become a real "Godfather of poker", which he was privately dubbed by modern professional players.
Now Brunson has no reason to break the law, especially since poker is absolutely legal in almost the entire civilized world. That is why Doyle himself and the poker community as a whole were surprised by the recent story of Brunson being summoned to the police. The fact is that "Texas Dolly" got a call from a detective in early December, according to one of the employees of the poker room Aria. According to this man, he received threats from Brunson, who allegedly is trying to knock out the debts that the guy had due to the fact that he gambled with Doyle.
Brunson was very surprised at this challenge and even wrote several posts about it on his Twitter. According to him, he himself did not immediately believe that this was a real detective, but in the end he made sure that the call was not joking. At the same time, the motives of the person who made such a statement are still unknown. It is possible that it could just be one of those people who saw Brunson on his signature television show. Undoubtedly, among them there could be such a person who decided to joke evil by filing a false statement to the police. In any case, Doyle Brunson, who has already turned 85, is not very worried about this: on his Twitter he continues to leave notes on abstract topics, asking, for example, his fans about those shows that he should watch on TV in the evening. ...